Wow, that was an epic night last weekend celebrating 10 year of SABC! It was so great to see members who have been around since day one together with new additions attending their first major event. We had award ceromonies, speeches, prizes prizes prizes, and a silent auction for the SS fermenter which went to new member Jordan at the end of the night.
A HUGE thank you to everyone who helped pull the night together, to brewers who provided the beer, to Blake and Brad for talking about the club history, to all the attendees who came along and to anyone who helped pack down at the end of the night.
And lets not forget this guy, who finally received the award he so deserves.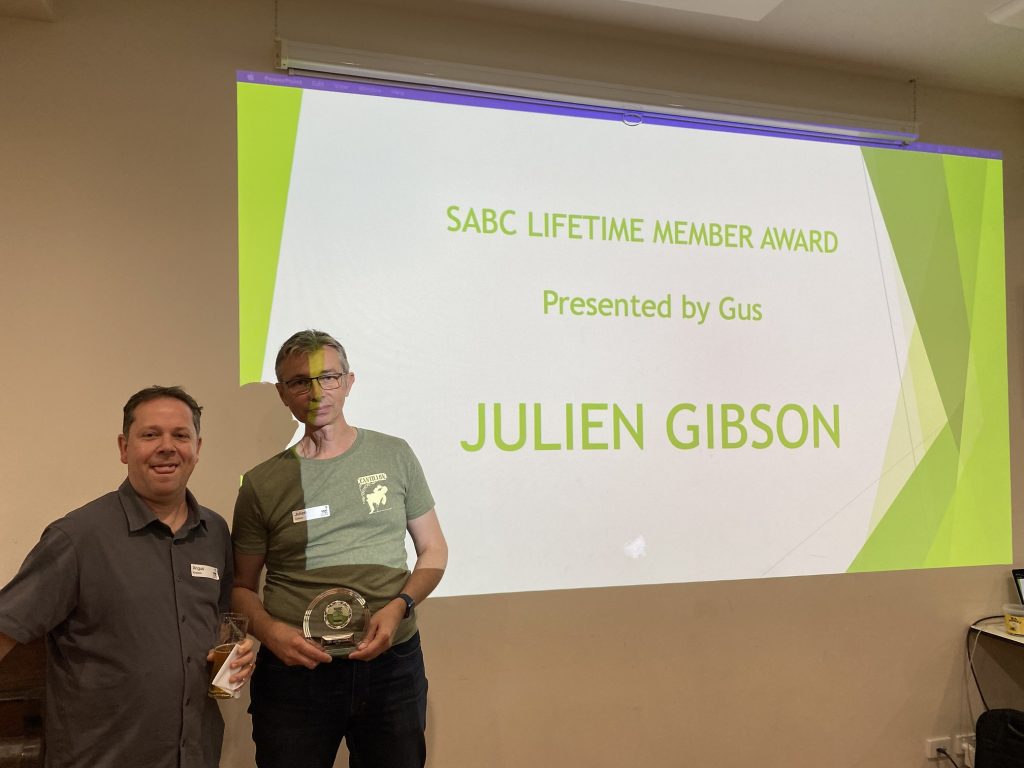 The 10 year dinner also saw the 2022 Brewer Of The Year awarded to <drum roll> Mark Woods! In an extremely tight contest Mark Woods clipped Mark Perry by a single point to take top honours. This is off the back of Mark taking out Champion Brewer at AABC, so clearly we have a true master brewer in our ranks and we look forward to many more great beers in 2023. Congrats mate!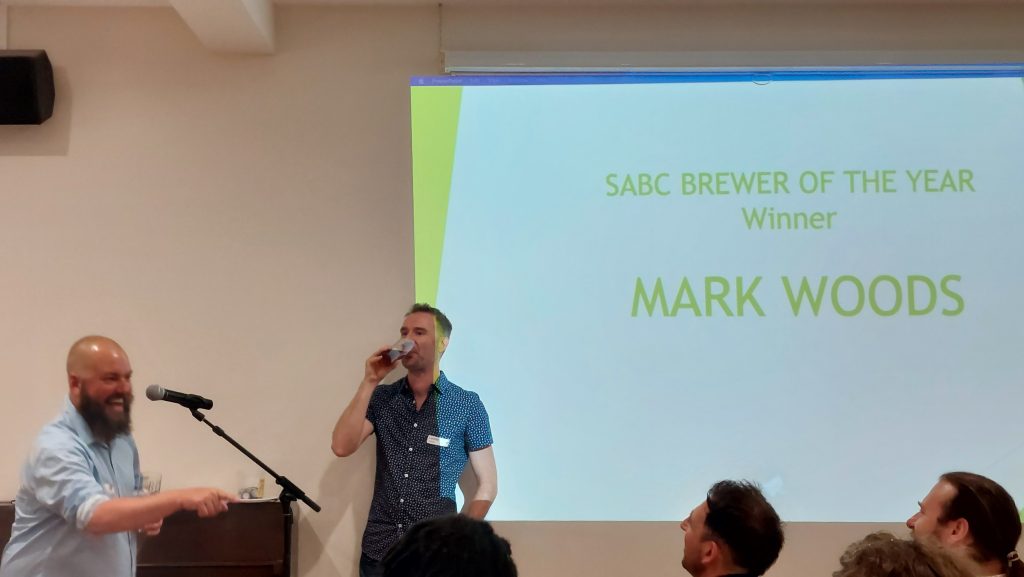 There's some more photos of the event available here – https://photos.app.goo.gl/oHQUKZ4zWqcQkofM9 – upload your own if you have any!