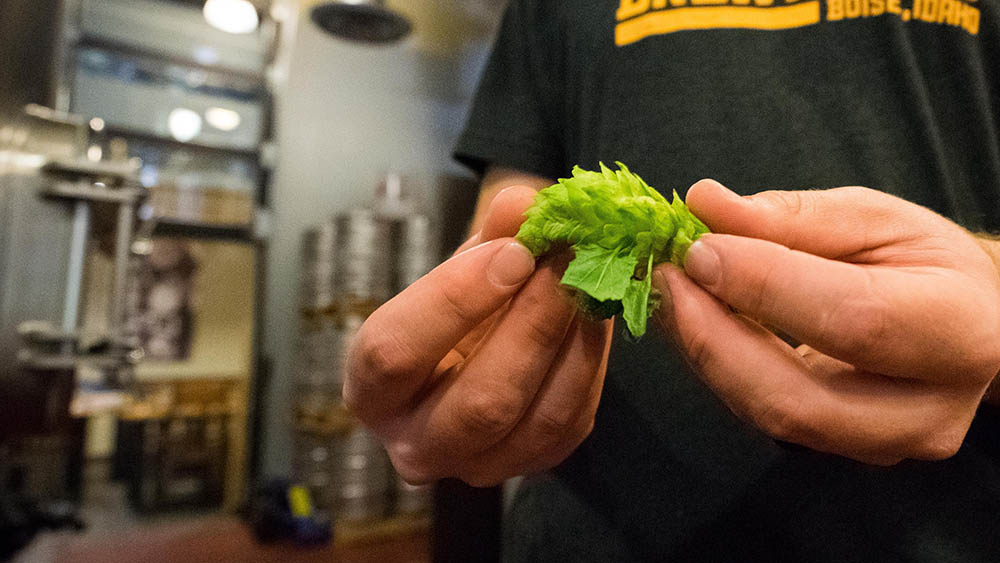 At our next monthly club meeting on August 15 at the Wheatsheaf Hotel with special guest Stephen Nelsen, head brewing lecturer at SA TAFE and someone who has had plenty of experience in commercial and home brewing. There will be a wide-ranging open Q&A session as well we've asked him to talk about astringency and other off flavours in beer. Sort of an extension of our June faults meeting.
Early signs indicate it's going to be a popular meeting. We always welcome new members to attend a meeting but in this case we are assessing if we will charge an entry fee for non-members to help cover the costs of using a PA and radio mics for the night. Please indicate on the Facebook event if you will be 'going'. It does help us plan things.
Also, Jade from Wheaty Brewing Corps has gifted SABC a sealed 5kg block of Vic Secret hops. They're an Australian hop said to be similar to Galaxy. Every financial member who comes to the meeting will get 100grams. There is a catch. We'd like to do a meeting focusing on the beers made with Vic Secret with tastings. You get to brew what you want but if you commit to proving a beer for tasting at the October meeting we'll give you 200grams. Think about what you can do and talk to the committee at the meeting.
Ideally, it'd be great to have a Vic Secret vs Galaxy tasting challenge. Get your thinking caps on.
In other member news, the committee, with the advice of our social media and comms officer Sam, has decided to change the SABC Facebook group to a closed group. Nothing changes except member comments and post are no longer seen in their personal feeds (great if you want to comment but your boss is watching) and new members have to be invited to join or are invited when they join as financial members. This means it's a space we can share club member information, discussions and offers but still use our Facebook page to maintain a public side to the club to maintain our profile and be discovered by brewers who don't know about SABC.
Also for your calendars, we're looking at a club brew day in October and working on a special plan for the annual free for members summer event.
Gus