There's just over 2 weeks to go until we get together to celebrate 10 years of SABC! A 3 course dinner will be fully catered by the Golden Roast, and we need to confirm numbers ahead of time. Ticket sales will close this weekend, so this is your final reminder! If you havn't purchased one – head to the shop now or miss out!
Another huge prize!
If the kegerator wasn't a big enough prize to get you attention, we have another. The SABC crew who travelled to ANHC went all out for club night, and their rainbows and unicrorns costume was voted best scoring the club this epic 14 gallon Brew Bucket from SS Brewtech!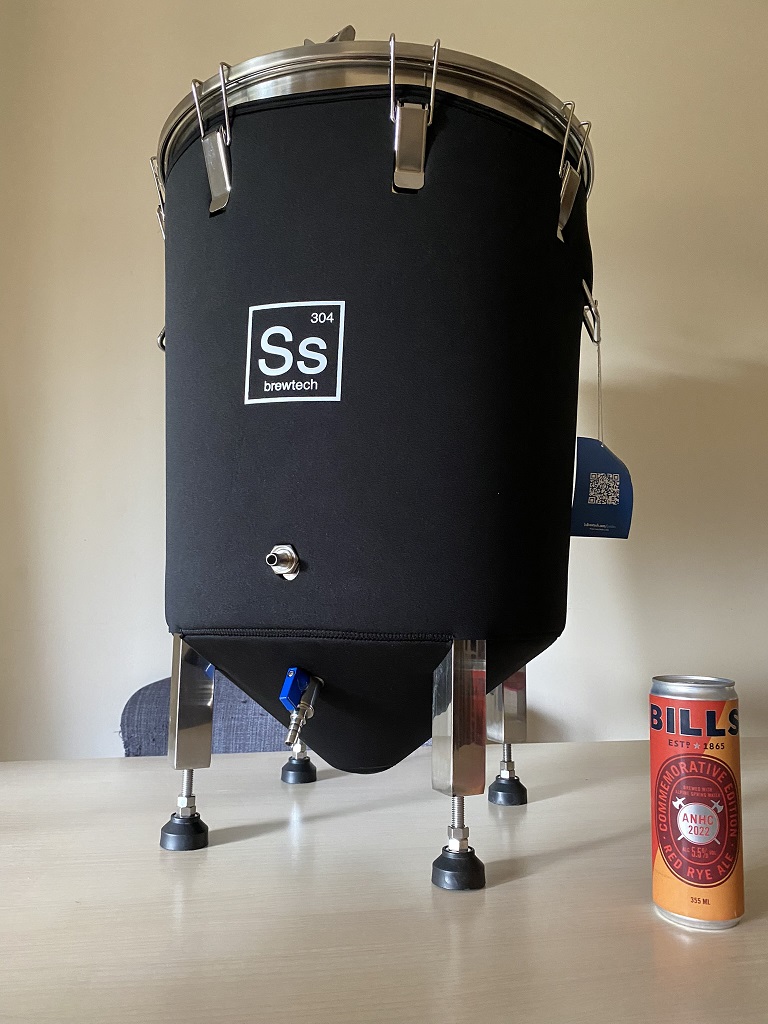 If you want to win this prize, you have to be there on the night.
More Beer!
Announcing another beer brewed especially for the night, Craig Blesing has put together a Vienna Session IPA. Described as an "easy drinking IPA for the craft and non craft drinkers", this beer has been double hopped with Strata, Idaho 7 and mosaic (3 of my personal favs!).
Craig has graciously donated this keg for the event, despite being unable to make it on the night. He is absolutely flat out fitting out his church in Laura to become the new Little Blesing's Brewery. We look forward to it's opening and hope to arrange a special event there for club members. Thanks Craig!