Thanks to everyone who came to our AGM/ Cheese pairing night — everyone thought it was a great night. We got through the business end efficiently, presented winter comp prizes and moved on to SABC treating everyone with wonderful Wheaty French cheese platters to pair with WBC Yeast Coast IPA, Shiploads Porter along with a beer brewed by Leon with the leftover grain from the club brewday.
Competition time – win a 75L 304 steel kettle
We've got a great prize to give away and SABC members need to do nothing to be in the running to win except make sure your membership is up to date. All members are in the draw to win when we pull names from the kettle at the August club meeting on Aug 21.
If your membership has lapsed, or you're reading this and have been thinking about joining SABC or you've got a friend you've encouraged to join, as long as you're paid up by 12pm August 21, then you're in to win. Checking the status of your membership is easy on our website. Find out how here.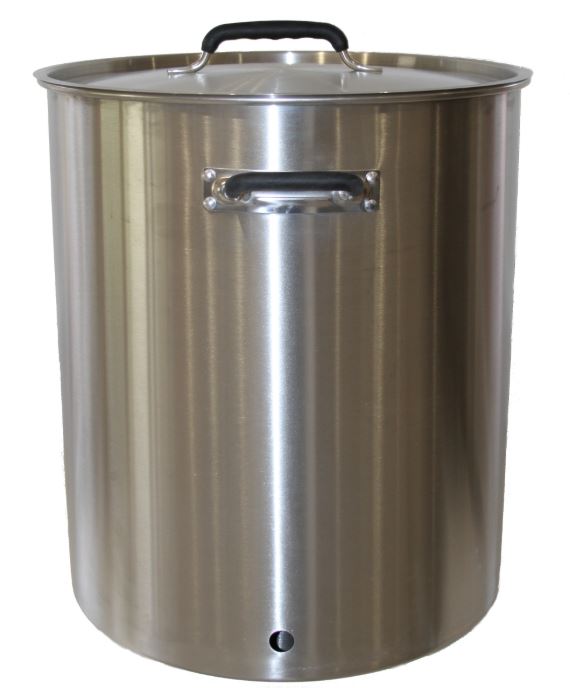 Prize value $300. Kettle offered as-is with no accessories or warranty. Cannot be exchanged for cash. SABC is not liable for any issues or damages caused by its use. Winner will be drawn at the SABC meeting, Aug 21. Prize must be collected in 14 days or it will be offered to second place.
Gawler Show homebrewing competition
Entries for the Gawler Show close on August 9. It's a good hitout for SABSOSA to test your beers — or enter your winter competition beer. https://gawlershow.org.au/shop/home-brewed-beer/. Enquiries to Rachel Edwards who has taken over the competition this year.
The SABC committee for 2019/20
President: Gus Kingston, Vice President: Luke Moran, Treasurer: Edward Shorne Holden, Secretary: Clinton Fisher, Comms and Social Media: Samantha Wallwork, Competitions Director: Gary Waters, Website Manager: Julien Gibson, Events Co-ordinator: Lachlan Johnson, General committee members: Glen Phillis, Leon van der Linden, Mark 'Pirates'.
AGM minutes available on request.