Join or renew your membership. Read more below about the benefits membership brings.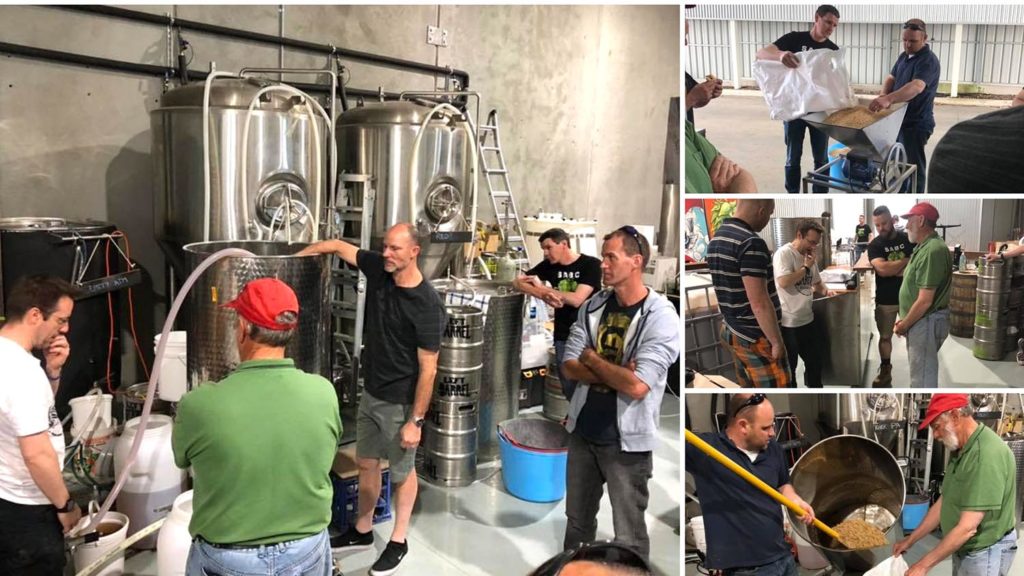 Just some of the benefits of being a member of SA Brewing Club:
Monthly members' meetings with homebrew beer tastings and discussion of brewing topics for the experienced brewer or brewer interested in taking their homebrewing to the next level.

Free catered social events.
Access to member-only bulk buys, giveaways and other special offers.
Special guest talks and knowledge sharing.
Tours and invites to breweries and venues not usually open to the public.
Collaborative brewing days.
Bottle, case and keg swaps with other brewers. 
Newsletters and special member-only web content.
Raffle prizes and freebies.
Eligibility to win prizes in two annual brewing competitions with the most valuable prizes in SA.
Access to internationally recognised Beer Judge Certification Program (BJCP) training.
Support from BJCP accredited judges to advise on beer faults and recipe design.
Access to our Facebook community to connect and share with other brewers.
Inspiration to brew better beer. You will brew better beer.
This and more for $60 a year.
Head over to the SABC shop and sign up or renew membership.
Join or renew anytime online. Renewals are annual to the date of joining.
Check your membership by going here and login in, navigate to My Membership then Member and Manage to see the expire date. Alternatively, look at Membership/orders to see the most recent payment.
Tips on joining, renewing or checking here.
Gift voucher membership available, great for the friend who loves good beer.
Note: The account you create when joining is important. Please keep the username and password handy. The same log-in will allow you to access our member offers.
Not convinced? Please come along to a club night as our guest and join when you're ready (only regular club meeting, not available for special meetings, events, tours and club member offers).
Email us to find out more or let us know you're interested in coming to a meeting.