This Wednesday we have our traditional casual xmas drinks and pizza meet at the Wheaty. We'll be in the smaller room at the big kitchen table to make way for a function out the back. Be sure to bring along your Secret Santa homebrew wrapped up for a bottle swap on the night.
For those who weren't at the 10 year dinner, this will be your opportunity to try the collaboration beer brew between SABC, SABSOSA and the Wheaty! Introducing the BIG Imperial Pils: Worth the Wai-iti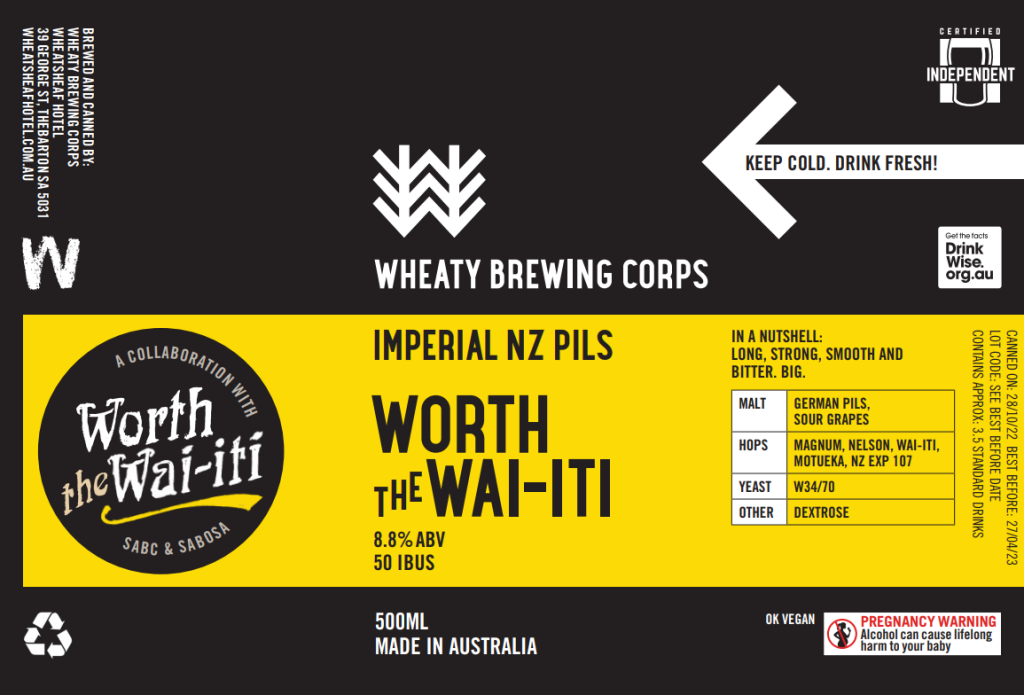 I'll leave it to Jade to provide one of her signature detailed beer descriptors on the night. If you can't make it Wed don't worry as this has made it's way into 500ml cans for takeaways as well!
I personally won't make it Wed so let me take the opportunity to say 2022 has been a fantastic year for the club with numerous competitions, events and team challenges. It's the homebrew that brings us together, but it's the mateship that keeps everyone coming back! If you feel like having a brew day or catching up for a beer over the holiday break, why not put up a post in the Facebook group and invite some fellow members along. See you in 2023!