Beers were brewed, bottles were sorted and over 300 entries were judged in this years SABSOSA culminating in the awards presentation at the Wheaty this weekend.
Congratulations go to long time SABSOSA entrant Peter Bradshaw who won best brewer of show, Craig Blessing for best beer with his Rye Smile IPA and Bruce Token for highest score with his English Cider.
SABC members had great representation once again picking up best beer (Craig Blessing), Highly Commended Brewer (Lachlan Johnson) and 35 places out of the 60 available!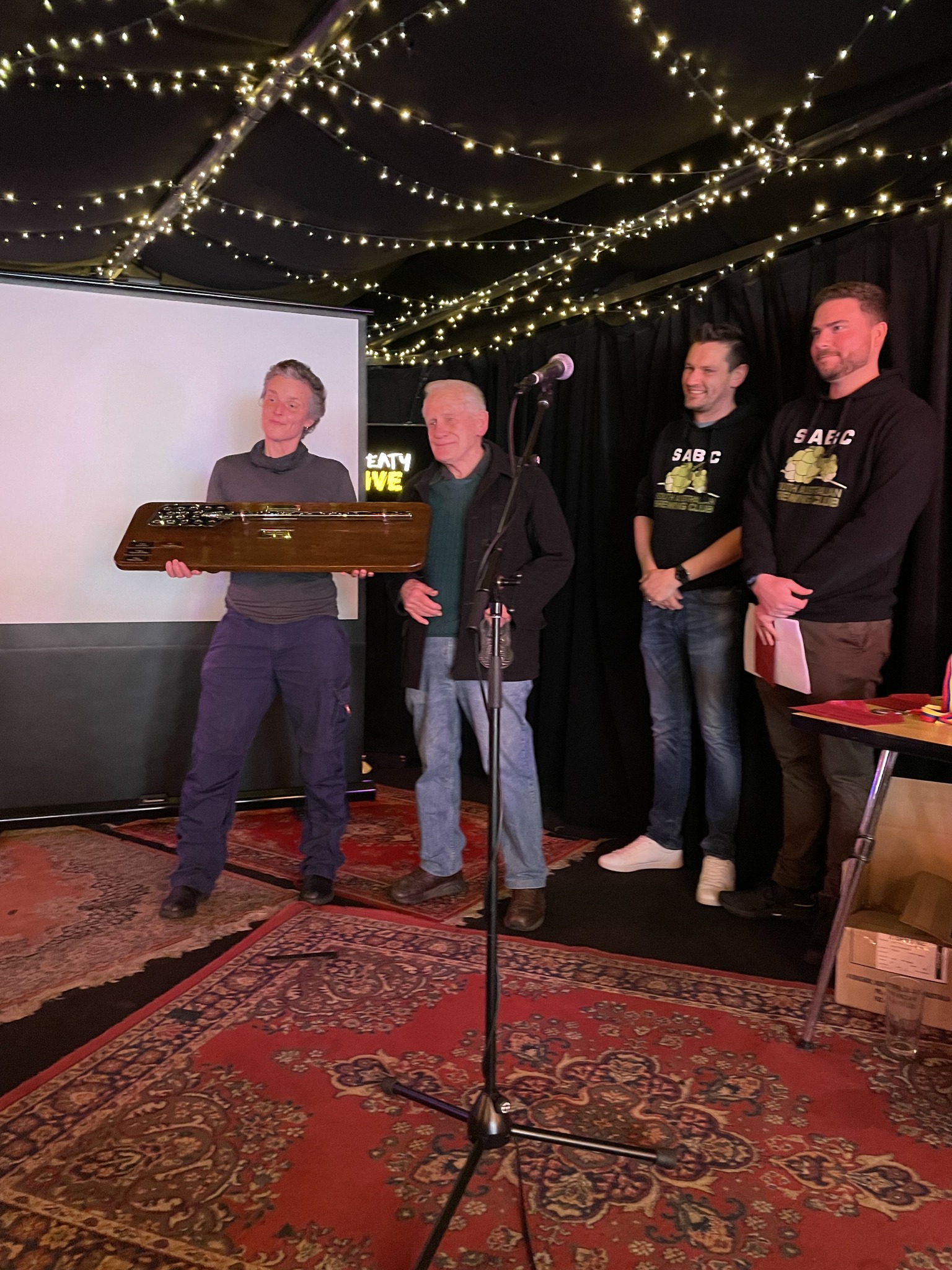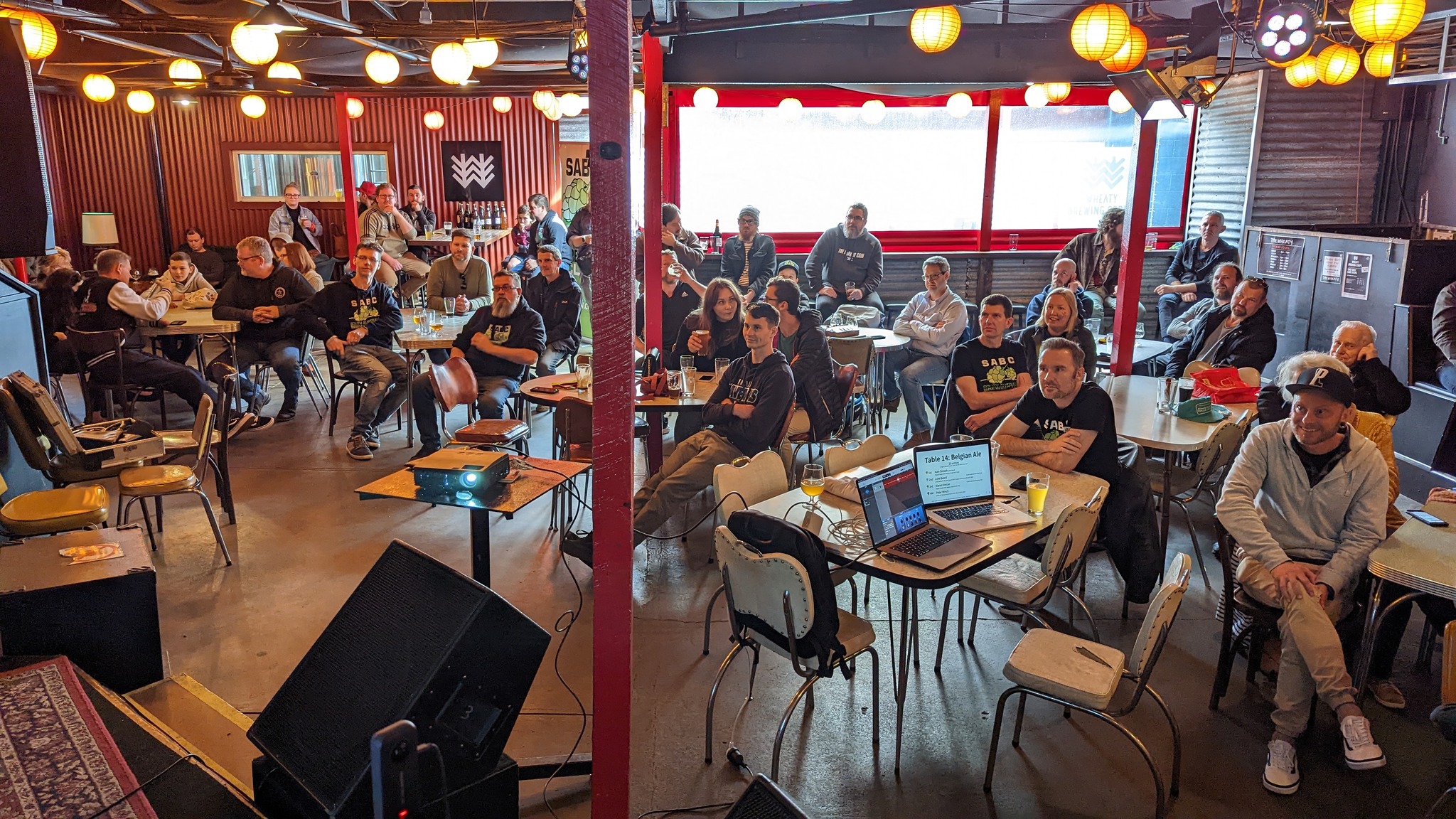 Results are now available via the entry portal: https://enter.sabsosa.com.au/. Score sheets will be available when they have all been scanned and uploaded (WIP).
BJ has put together this awesome video of footage taken during the judging weekend. It's a great way to show your friends and fam what actually goes on at a homebrew competition. https://www.youtube.com/watch?v=uRd6FDddUPA
A huge thank you and round of applause for everyone who helped put another great competition together!
AABC Entries + shipping
Everyone who placed in SABSOSA is now ellegable to enter the national competition to be held in Melbourne on October 14th. Head to the AABC portal hosted by Vicbrew to add your entries: https://aabc2022.vicbrew.org/
SABC will once again be providing group shipping. Please bring you entries to the meeting Wednesday 21st at the Wheaty. If you cannot make it then, please reach out to the committee and make arrangements for an alternative drop off by Thursday 22nd. You also ship it directly yourself – details on the entry portal.
Wheaty / SABC / SABSOSA Collab
To celebrate 10 years of SABC, 25 years of SABSOSA and the long running support provided to both by the Wheaty, we're very excited to announce we will be brewing a collaboration beer to be launched at the SABC Anniversary Dinner on December 10th! SABC and SABSOSA winners will be invited to join the brew day expected to be in October.
SABC took the opportunity at the SABSOSA presentation to thank Jade for all her support over the last 10 years with a gift of two exceptional Bruery beers.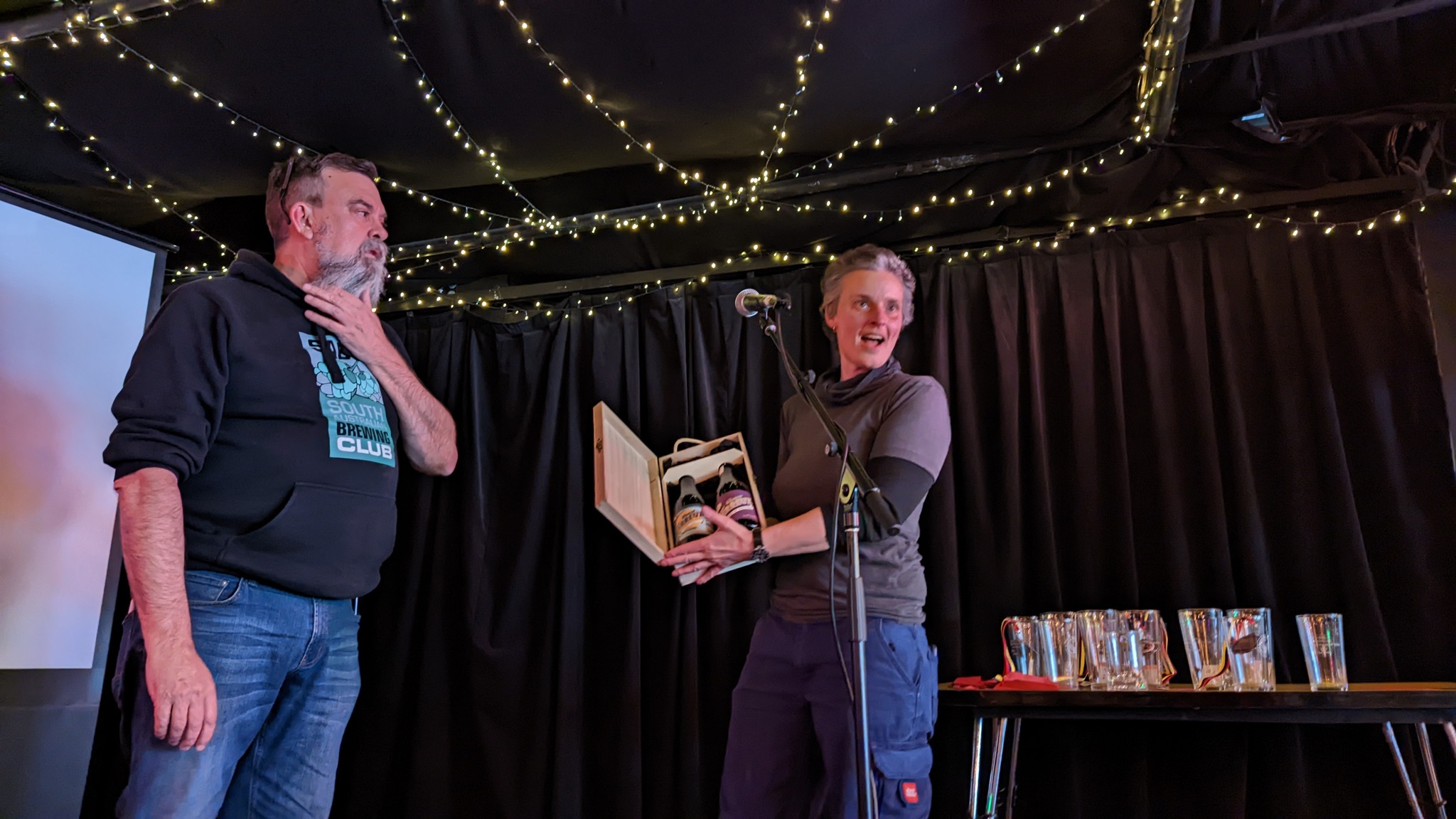 Special thanks to Luke and Sam who pulled this gift together from their personal cellar.
SABSOSA rebrand
The SABSOSA committee has decided to rebrand the annual event with a name that better reflects its position as the top amateur brewing contest in SA. From 2023 the event will be called the Amateur Brewing Championship of South Australia.