We're excited for our first club BeerBQ for fifteen months this Sunday, March 14 from 1 pm – 5 pm at the Prospect Petanque Club, 14 – 32 Buchanan Street, Nailsworth. The weather is looking cool but fine.
We need RSVPs in ASAP so we can plan for numbers. Register here.
This is one of the two club events for financial members of the club (renew here now if you're not). It's also our one for families, partners and kids.
If you're new to the club, it's a simple concept. We put on the food and you bring your beer in kegs with serving equipment or in bottles.
It's a great opportunity to meet other brewers and try lots of homebrew.
We'll be setting up a two beer serving system bar and rotating through a couple of beers at a time. Brewers pour their own beers.
You don't need to bring any serving taps or gas. We're supplying it all. As long as you're using corny keg/ ball lock connectors. If you're got something different, let us know. Bottles are fine.
For food we're serving a simple pulled pork and coleslaw roll to keep COVID safe. If you're kids are picky, bring something along to keep their sugar levels up.
We need RSVPs in ASAP so we can plan for numbers. Register here.
There's wine and soft drinks available at the bar and the club accepts card and cash. No BYO wine, only beer. Our 'full winter version' BeerBQ to invite your mates to is on Saturday, May 1.
You and the kids can also have a go at Petanque with instructions from the club members. They love showing it off so have a go.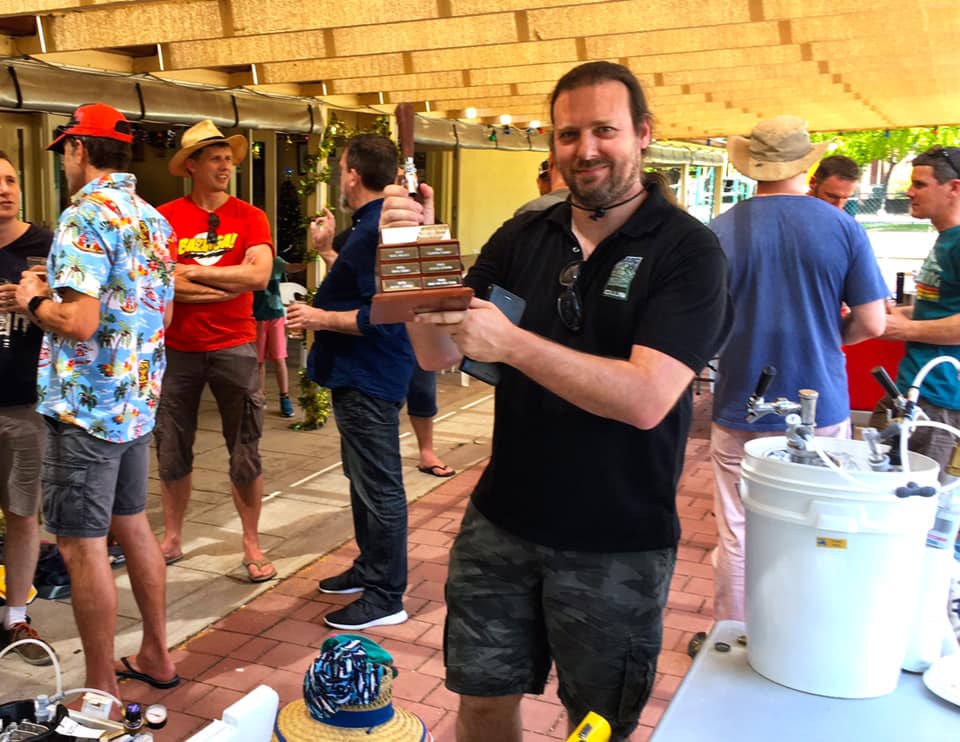 The committee locked in a stack of dates and events for 2021 and they're in our website calendar and printable calendar poster here (v1.2)
March 14 – BeerBQ
March 17 No meeting. Casual meet at Sparkke Whitmore Square
April 21 – BJCP explained
May 1 – BeerBQ
May 19 – Tasting night (Belgian Barrel Beer)
June 16 – Brewing Zero ABV beer at Pirate Life
July 17 – Winter comp
July 21 – Meeting AGM