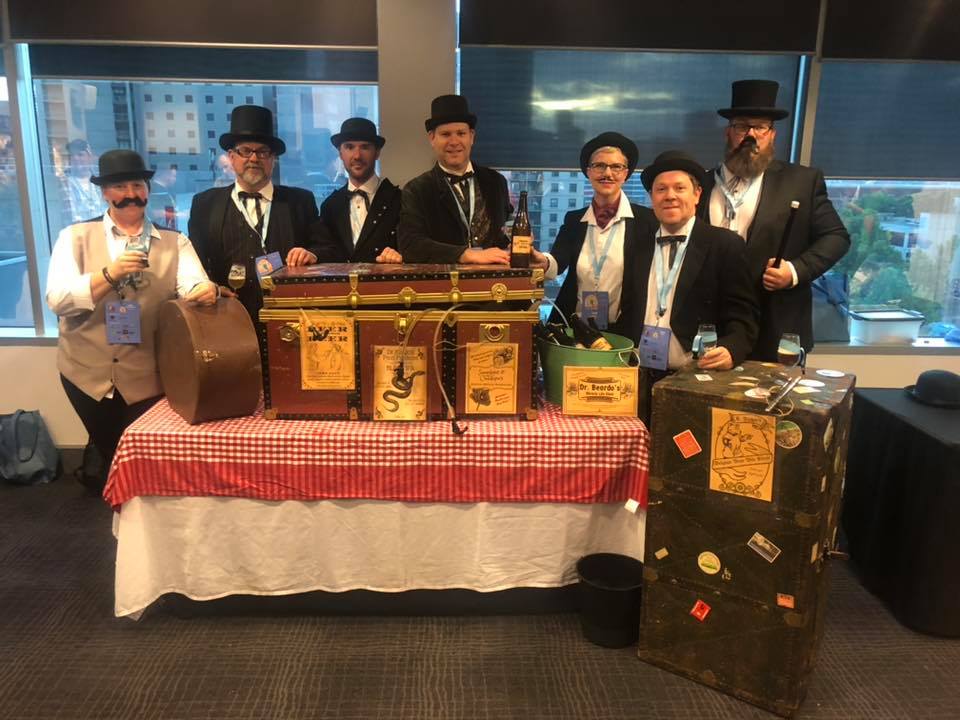 Congratulations to all our members who placed at the Australian National Homebrew Championships judged late last week in parallel with the Australian National Homebrew Conference.
Overall SA placed third in the state rankings with 11 winning beers (not all SABC members) — which is an excellent result showing we punch well above our weight compared to the numbers from the bigger states (that have more than one club).
SABC members Greg Weider (three silver) and Kieren Vercoe (two gold, seven places) were both placed second as best brewer but it was Greg who took it out on a countback. The full results are here.
Along with great wins by Greg and Kieren, other club members with places were: Clinton Fisher (x2), Michael Handran-Smith (two silvers), Wolfgang Trenkler, Adrian 'Wol' Reich (x2), John van der Zalm, Matthew Kennedy (a 3rd), Neill Gardner, Joel Gaskin, James Edwards, Gary Waters, Stuart Kirk (x2, including a silver) and Paul Reck.
With those wins, SABC won joint best Club at ANHC Clubnight with our 'snake oil salesmen' themed bar. Gary's Saison won third place in the Hopco Southern Cross hop challenge. The prize was a piece of shiny SS Brewtech that we're going to work out how the club members can use it.
Overall the National champs and ANHC conference was a huge success for us. A big thank you to everyone who won a place, attended the conference and dressed up or brewed for Club Night but especially Gary Waters and his wife Lee who not only dreamt up our theme, they also sourced the props (thanks Pirate), helped all of us find our costumes (thanks Priddo) but also brewed two excellent beers, drove our kegs and props over with Kieren. It all came together so well and topped off by Sam's great labels.
Finally, to acknowledge that Mike Leupold awarded John Preston Award for his running SABSOSA over the last 20+ years. This is a prize awarded at the Australian National Homebrewing Conference recognising his outstanding contribution to Australian home brewing. Mike was in Melbourne to accept his award even though he didn't know he was getting it. Congratulations!