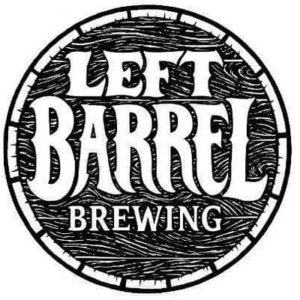 One of the excellent opportunities our events co-ord Lachlan has been working on for members is a brew day at Left Barrel Brewing with Brad Bown on his 250L system on Saturday, October 13.
This is a great opportunity for 10-15 members to come together and brew a 250 wort and all take away 20L each (or split in pairs/Left Barrel keep 50L). It's then up to brewers as a group choose what to make and as individuals to ferment with their own choice of yeast and add dry hops. The club will cover the cost of the grain and boil hops.
So not only is this a great opportunity to brew with knowledgeable, award-winning brewer (and foundation SABC member and prez) but brew a top notch beer for your enjoyment saving about $50 on brewing your own. That's  the same value as your club membership. The only catch is we'd like to have tastings (2-3 longnecks/2L) to compare the different decisions made on the ferment side at our Christmas drinks meeting in December.
More info on this and sign on will be at our next meeting. The numbers are limited for brewers so jump on the offer. Everyone is welcome to visit the brewery on the day and be part of the social side of course.
**Event open to SABC financial members only. You need your own 20L vessel to take away wort. Own transport required. Two litres to be made available for club tasting. Does not include yeast or dry hops or any food or drinks consumed on the day.