Well its that time already! It may be heading towards winter but your committee have worked hard to fill the calendar. Pour a dark brew and read all about the latest updates and club happenings below. Email info@sabrew.com or contact Mark W via Facebook for any submissions.
May Meeting – The Wheaty
This Wednesday 17th May at 7pm – Mash equipment talk, Russ S and Nick M are bringing equipment in to talk about mashing systems, single vs 3 vessel. ( Late edit this needs to be confirmed as one of the presenters has been struck down with the flu – either way the beers will be cold and tasty as always. Mark)
Christmas case swap ideas planning – there are a couple guys (Glen and Josh) who have started the talk about it so we'll get a show of hands for contenders. It's an awesome way appreciate fellow brewers beers/meads/ciders etc – note bottles to be wrapped so no one knows the contents before unwrapping at Christmas!
Bottle bingo – Please bring a bottle to swap and sample other brewers beers.
SA Brewing Supplies have all become financial members of the club. They will be in attendance at this months meeting and have offered to bring any orders down freight free. Just order via the website, click pick up and add a note for Jon or Josh to bring Wednesday night. Nick M and Mark W
Raf's Mead Day
This Saturday 20th May at 12pm – Mead making workshop version two, just in time for ABCSA 2023. Raf will be teaching us about a different style of mead (24A BJCP) compared to the first making day. This will be hosted at my house again so there will be a limit on numbers – RSVP if you are definitely attending on the Facebook event or SMS 0408812024 (Mark). I will hold one or two spots for those not on facebook and will see this only by email. Pizza oven will be on at 12.30pm – bring your favourite topping to share, I will sort ready made bases. Mark W.
Crafty Robot Brewing Visit
This Saturday 20th May at 4.30pm – Time to visit the new kids on the block, members who have been already have rated the beers well. The owners / brewers will be on hand to answer questions and serve beers. They may be booked for another group and as they have just opened are busy, so please RSVP BEFORE May 17th on the Facebook event or info@sabrew.com if you are attending so we can ensure we have enough room. Those attending the mead day – there will be a shared Uber running. Mark W and Lachlan J.
Pirate Life Brewers Shout
Thursday 1st of June at 6pm – As communicated last newsletter, Pirate Life reached out to expand the Brewers Shout at The District to incorporate our club. Pirate Life brewers will present a brewing topic each month (May is Non Alc), take questions and provide free beer. Anyone that attended the barrel brew day will confirm not only the generosity of Pirate Life but this promises to be informative and interesting evenings. Again please RSVP for numbers on the Facebook event or info@sabrew.com. Gary W and Mark W.
Brightstar Dark Lager Fest
Friday 2nd of June at 4pm. Recently one of our members Raf A brewed a dark lager at Brightstar using only SA ingredients. If this will be ready and tapped for this evening has not been confirmed, however rest assured the beers will be at the normal high standard. Please RSVP via the Facebook event or info@sabrew.com. Nick M
"We invite you to explore the dark side of lager over 3 incredible days here at Brightstar Brewing at our very own DARK LAGER FEST….Sample the best new release dark brews from local and national brewers at our 3 day tap takeover.
Brightstar Brewing
King River Brewing
Bridge Road Brewing
Burnley Brewing
Hawkers
Molly Rose
Crafty Robot
Our team have also created a very special 'Beef & Schwarzbier Pie' to celebrate the darker side of brewing…."
GABS Sydney 2023
Several of our members will be travelling to Sydney on Friday 2nd of June for a few days in the name of research, hitting up the Inner West breweries and of course GABS! Let Mark W, Gary W or Lachlan J for details if you are interested in heading over.
Competitions – Presidents Update
IT'S JUDGING SEASON AGAIN
We've got the big three left to run this year
Winter Comp: Sunday 9th of July This is the serious one, it's wide open with its categories, so
get brewing a winner , you now have the best chance to bag some silverware and the bragging rights to go with it. It's also the best way to sort what you want to present at the Amateur Brewing Competition of South Australia (formally SABSOSA )We will need help from stewards and Judges, we especially need new faces to stand up and help. Please let us know if you can help in any way.
ABCSA: Saturday 26th and Sunday 27th of August Last year was a true success with just over 300 entries with an amazing amount of fresh faces either entering for the first time or placing on the podium.
AABC: Saturday 21st of October The top three places of each category judged at ABCSA are allowed to enter those beers in the the AABC "Nationals" Australian Amateur Brewing Competition. It was that close last year we as a club came 2nd on a count back . Well that's old news, the good part we have it here this year and the last 2 times we hosted we won, let's go for the 3rd title . More news will follow. For those wanting to enter your beers, you will never get a better chance than right here this year………..Happy Brewing! Gary W.
Volunteer Call Out – ABCSA and AABC
Call out for Volunteers to help run ABCSA and AABC , we will need help contacting sponsors, judges and stewards to make sure we have the numbers and dollars to run these events. There will be the usual help required to collect bottles from drop offs, bottle sort, kitchen cleaning to name just a few.If you are able to help please SMS only to Gary Waters 0417893321 and we will set up a committee and run a fun series of comps. Gary W.
AABC Facebook Page
A basic Facebook page has been recently set up for the AABC. Updates including results will be published here. Search for "Australian Amateur Brewing Competition" Also if you have graphic design skills, we are looking for a slick modern facebook banner, posters for the main event and a possible updated logo. Please reach out to Gary W or info@sabrew.com so we can take the designs to the national delegates for approval. Gary W and Mark W.
Beer Sensory Course TAFE
This course starts again on Tuesday 20th of June. Run by Briony from Flavour Logic, having done this course and several one off evenings under her guidance I highly recommend considering attendance. While I am no "super taster" it certainly has improved my tasting abilities including the retraining needed after COVID. Mark W
"Keen to top up your beer knowledge? Want to taste over 18 different styles including some classics? Come along to a short course to explore beer styles, brewing ingredients, and hone your tasting skills. Beer Basics Sensory Workshop starts 20 June at the Adelaide City TAFE campus (Wine and Spirits School). Delivered over 3 weekly x 3 hour sessions, this course is suitable for all levels of beer experience." Info here.
https://www.tafesa.edu.au/xml/course/sc/sc_T282685337.aspx?fbclid=IwAR2KxVY8K0hVjObDReVU7-KE615rryLGsq6Sz8klfuiONUJ71uXJ92TaPG4
BeerBBQ
What an epic evening! Around 70 members and guests enjoyed a fine evening of beer, BBQ and laughs. The weather gods looked after us, the beer and food was on point, we signed up a few new members and most importantly the net cost to the club was very minimal. Lachlan J pretty much arranged the evening on his own. Thanks mate. Thanks to the chefs and those that brought beer to share. Thanks to Nick H the Shapeshifter group brew challenge was run and won, congratulations to all the winners. Much appreciation to Shapeshifter, they were really supportive of this challenge with providing beers to taste and prizes. Call in for a pint or two! Most importantly the peoples choice award for the best beer of the night was won by Wolfgang Trenkler for his dark lager. Wolf is no stranger for providing the best beer of the night for these type of events!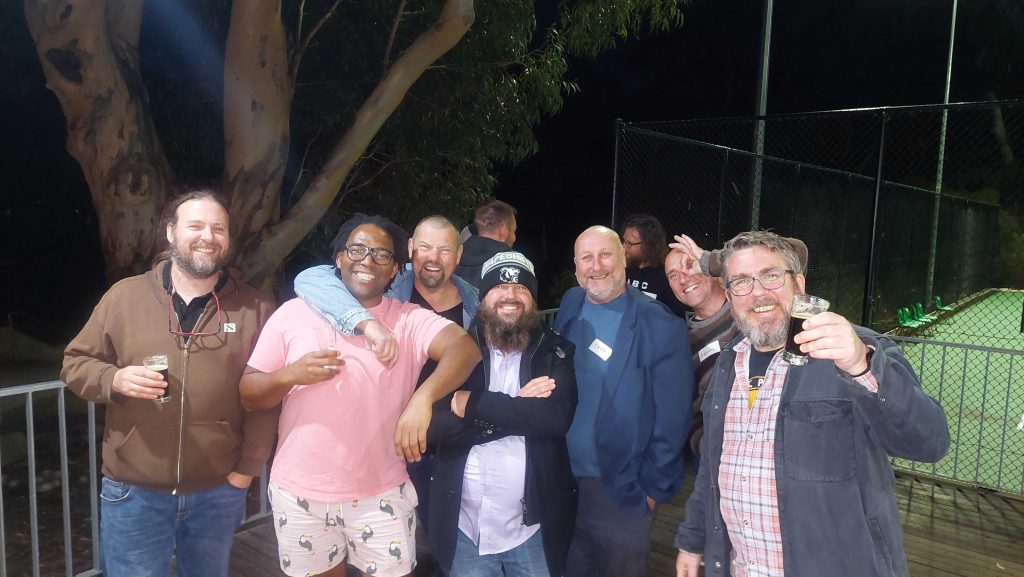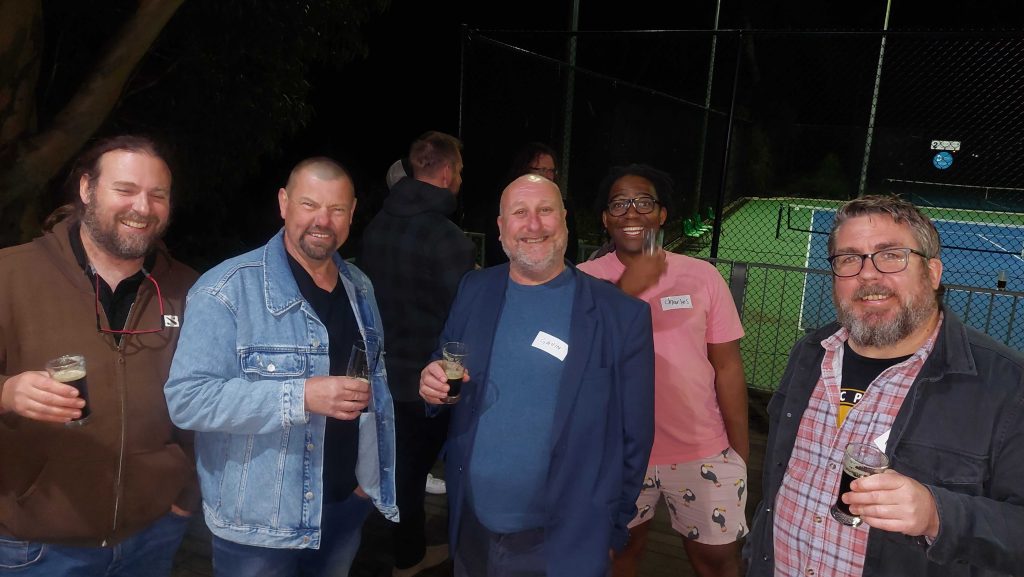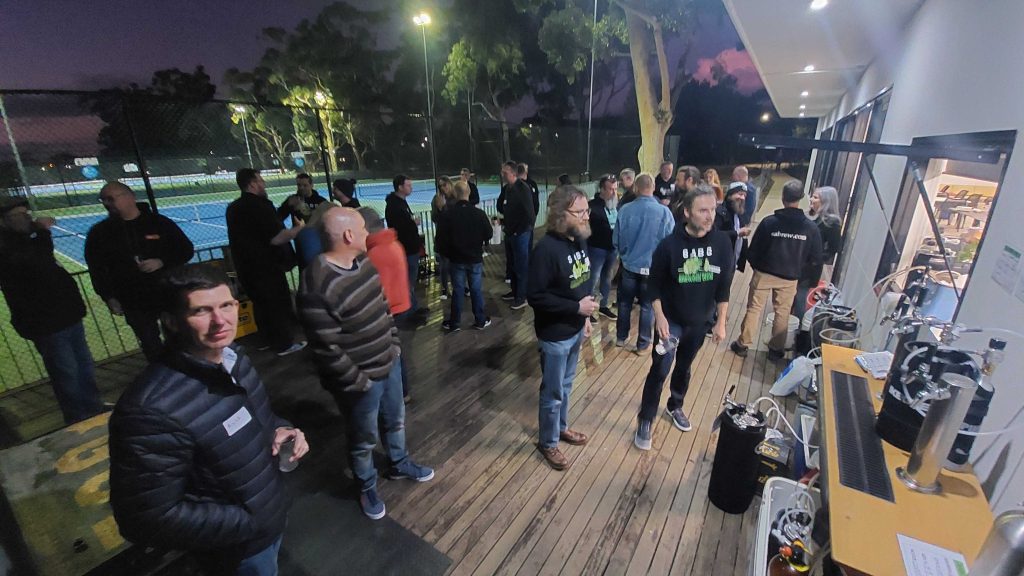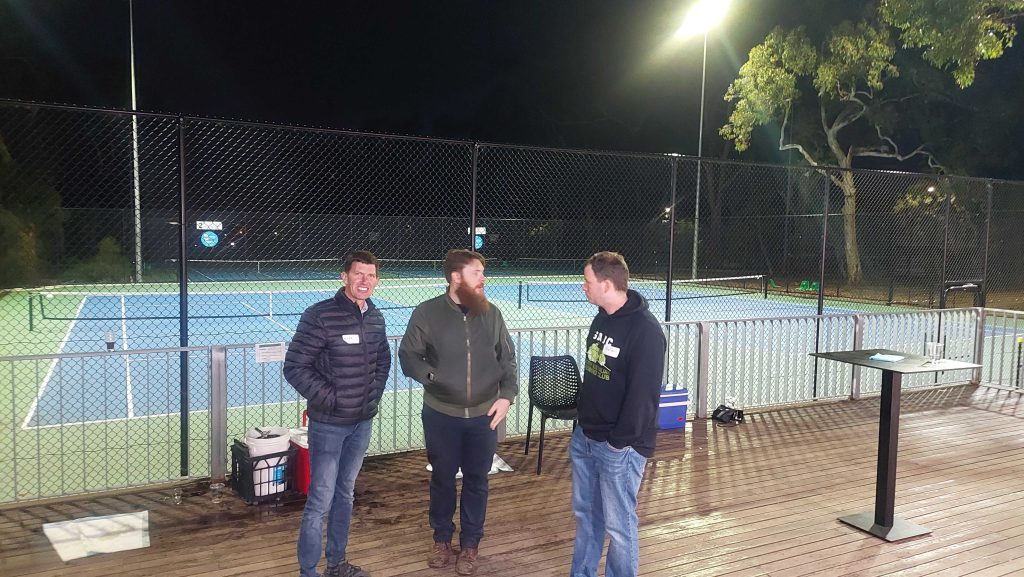 Updated Calendar
Hopefully the link will work this time!!
https://drive.google.com/file/d/1yJSgz9uMWYO3QzS8P3KOHt9jNvcUNy8m/view